Make a change for yourself this year and choose Sivas for your winter holiday. Yıldız Mountain ski resort in Sivas hosts many local and foreign tourists every year. Skiing against the incredible view of Sivas Ski Resort? It sounds very exciting. How would you like to set out for Sivas Yıldız Mountain Ski Resort by taking advantage of car rental options? In our opinion, turn your route to this wonderful place for your winter holiday without waiting. Wouldn't you like to go to the facility that has many alternatives for winter tourism and say yes to a fun memory with your loved ones?
Where is Yıldız Mountain Ski Resort? / Yıldız Mountain Ski Center prices / How to get to Yıldız Mountain Ski Center hotels and Yıldız Mountain Ski Center? The ski resort letter containing detailed information such as, was prepared by Yolcu360 team.
Where is Yıldız Mountain ski resort?
Yıldız Mountain Ski Resort is located in Yakupoğlan village of Yıldızeli district of Sivas province. There is a 58-kilometer distance between Yıldız Mountain, which is approximately 2552 meters high, and Sivas center. You can comfortably reach the ski center within 1 hour and 14 minutes via Sivas Karaçayır Road by renting a car through Sivas center.
For daily car rental, you can consider the Sivas Nuri Demirağ Airport car rental options.

Yıldız Mountain began to be examined in terms of ski potential and winter tourism in 2006 in order to establish the most beautiful and most touristic ski center. In 2010, Yıldız Mountain was declared as a winter sports tourism center. Planning and studies were started in the region immediately after, and the story was started for Yıldız Mountain ski resort. When the Yıldız Mountain ski resort was being built, it was obvious how large and truly efficient this place would be. Because there are telex, 2 chair lifts, 1 accommodation facility area, 2 food and beverage areas, technical infrastructure, park, sports, trade, ski house, administrative center, religious facility, security, car park areas and helicopter in the zoning plan of the ski center.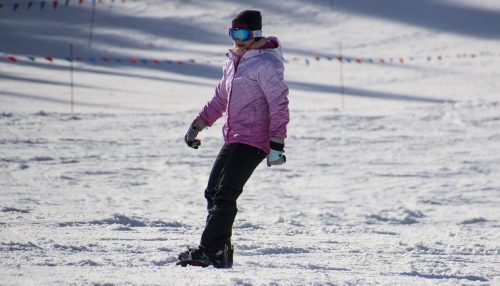 In fact, while planning, it was aimed to build an area that can be used not only for winter tourism but also in summer. Within this scope, there are sports fields such as football, basketball and tennis courts within the facility. Above all else, Yıldız Mountain ski center really serves for all seasons of the year. Whenever you come here you can find a lot of things to do. For example, you can mountain bike or paraglide. Those who are interested in water sports should not be upset. Everything has been considered for them, too. You can come here by having easy access by checking Sivas car rental options and also take advantage of water sports facilities in Yıldız Pond.
For monthly car rental, you can check rent a car Sivas opportunities
Sivas Yıldız Mountain Ski Resort
The opening of the ski resort was a very important event for both the people of the region and Turkey. You cannot imagine how enthusiastically this place was received when the foundation was laid in 2013. Even its slogan is "Sivas's Dream Come True". With a really great enthusiasm, desire, determination and vision, this place was built as a place where everyone can go to every season. It is such a delicately thought out plan that skiers can slip comfortably and tastefully according to their level, take advantage of different slopes or high slopes, and the code is thought one by one on different tracks. When looking at the snow quality and duration of stay abdomen it has taken its place among the best ski resorts in Turkey. In addition, Yıldız Mountain ski resort tracks fully comply with the ski slopes parameters of the International Ski Federation.

There is also the Çermik thermal spring in the Sivas ski center. So thermal tourism is also available here. You can also dive or fish in Yıldız Lake when you come in summer. If you are going as a family, you can fly a kite with your child and leave him an incredibly pleasant memory. You can also benefit from Yıldız Mountain camping facilities. You can breathe a sigh of relief in the lap of nature by opening your eyes to an incredibly beautiful view in the morning. Frankly, it is a really great idea to come here to breathe, escaping from big cities like Istanbul. Attention! You can make your followers jealous when you open a camp here, take a picture of this beautiful environment with Yıldız Mountain picnic hashtag and share it on your social media accounts. Warning from us.
Yıldız Mountain ski resort prices
Sled and unlimited marching band: 10 TL
Ski set: full 40 TL, student 30 TL.
Helmet and ski goggles: Both of them are 20 TL per day. 10 TL if you want to buy one by one.
 Band: 10: 5 TL.
 Chairlift: The single for full is 5 TL. 3 TL for a student. 5 for full 25 TL. 5 for the student are 15 TL. 10 for full 45 TL. 10 for the student are 30 TL. The daily fee for full is 70 TL. Daily departure for the student is 50 TL.
 Snowboard: 45 TL for full. 35 TL for a student.
There are 5 professional tracks and 3 beginner tracks in Yıldız Mountain ski center.

Yıldız Mountain ski resort track length:
P1: 870 m
P2: 870 m
P3: 2160 m
P4: 1650 m
P4 / B: 1150 m
P5: 1600 m
Sled Track and Beginner Track: 356 meters
Yildiz mountain ski resort hotels
There is a Yenihan hotel in Yıldız Mountain ski center. There are 38 rooms in the hotel. 36 of these rooms are standard rooms and 2 of them are junior suite rooms. In total, the hotel has a capacity of 110 beds. Within the scope of the accommodation, sauna and wireless internet facilities are also offered.

If you want to stay somewhere other than Yenihan Hotel, we have prepared a few suggestions for you:
Sivas Hotel Revag Palace – Pulur, Atatürk Street Kepçeli No: 91, Sivas Center / Sivas
 Sivas Sultan Hotel – Sularbaşı, Eski Belediye Street No: 18, Sivas Center / Sivas
Sivas Grand Hotel
 Kosk Hotel Sivas
 Buruciye Hotel
Ilgaz Mountain National Park and Ilgaz Ski Center
How to get to Yıldız Mountain ski resort?
How many kilometers from Istanbul to Sivas?
The distance between the two cities on O-4 and E88 is 885.6 kilometers, and those who want to travel with a rental car can reach Yıldız Mountain ski center and Sivas within 10 hours by looking at rent a car Istanbul options.
How many kilometers from Kayseri to Sivas?
By taking advantage of car rental options, you can complete the 196.9 kilometer road on the D260 in 2 hours and 22 minutes by choosing rent a car Kayseri opportunities to reach Yıldız Mountain ski resort.
How many kilometers from Ankara to Sivas?
The distance between Ankara and Sivas is 440.2 kilometers. Those who set off from Ankara to the Yıldız Mountain ski resort route can take a look at the rent a car Ankara opportunities for car rental and reach the city within 5 hours and 9 minutes via D200 / E88. At the same time, you can discover the places to visit Sivas in a pleasant way thanks to the car rental facilities.