Ordu Giresun Airport Rent a Car
Ordu Giresun Airport Rent a Car
Ordu is one of the most beautiful cities in the north of Turkey and provides a pleasant urban character together with its warm people, unpolluted beaches, delicious seafood, tasty tea, and hazelnuts. There are plenty of places to visit in Ordu. Since Ordu Airport is inaugurated, the city received more visitors and you may explore the beauty of the city during your Ordu trip.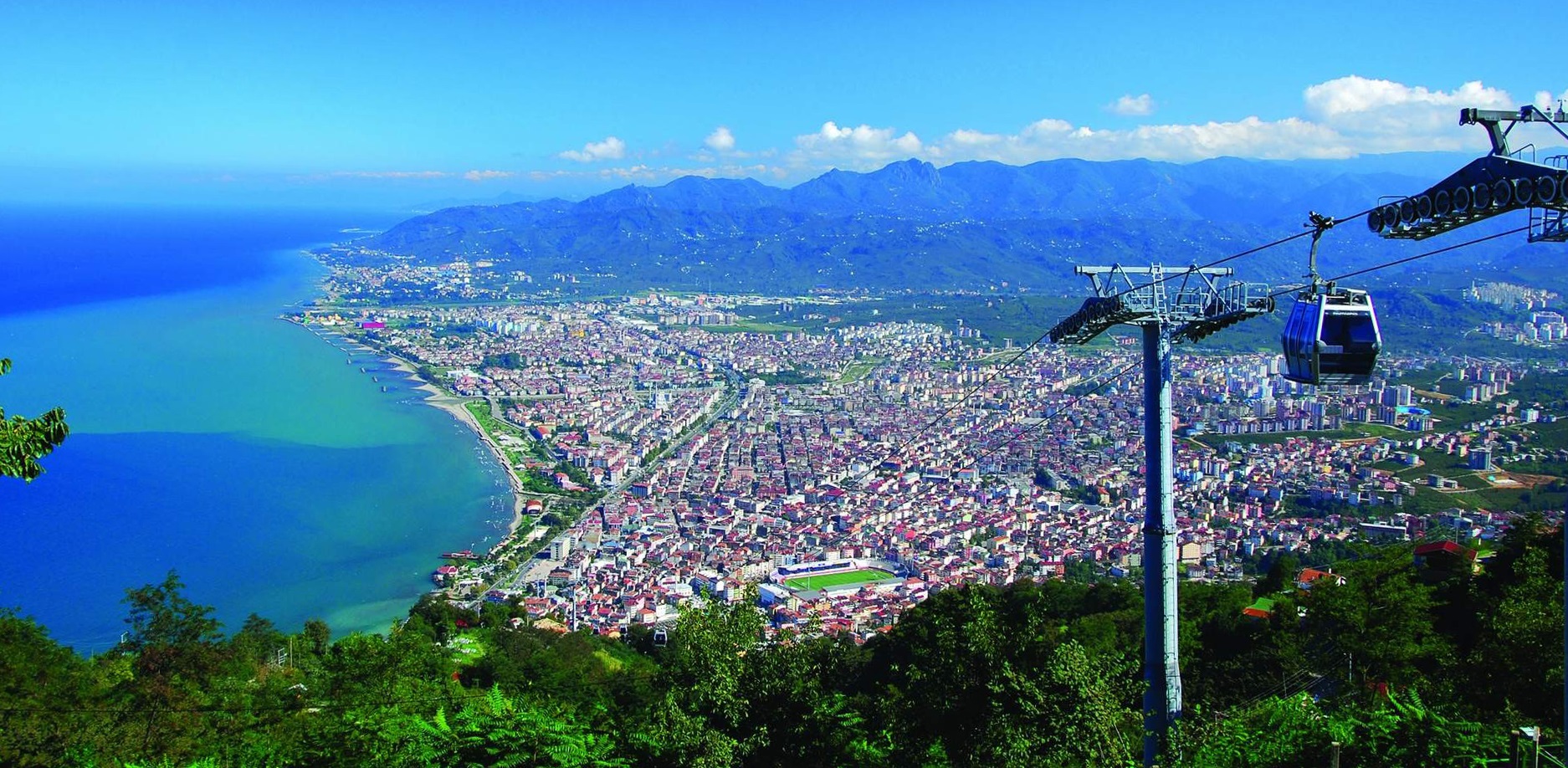 Rent a Car in Ordu Airport
Certainly, the top sightseeing location in Ordu would be the tableland tourism. Seeing Ordu plateaus and even staying at a house there for at least one night would be very relaxing and enjoyable. Wednesday Plateau, Perşembe Plateau, Argın Plateau are the most popular tableland tourist destinations. The peninsula of Yasanburnu offers a very pleasant and lush landscape, where you would feel that you arrived in Scotland. Osman Pasha Fountain, Bolaman Castle, Gölköy Castle and Ünye Castle are unquestionably worth seeing. In addition, bazaars in the city center can be an attractive alternative to sightseeing. The rice pudding with plenty of hazelnuts has a unique taste that you would enjoy everywhere in Ordu. You may taste the dishes of Ordu in the restaurants in the center. Meat and rice wrapped in cabbage leaves, roasted black cabbage, roasted pickles, and seafood are among the delicacies you should definitely taste. You can rent a car at Ordu Airport and travel around the city in a much more comfortable way. By using yolcu360.com system, you may save time for finding the most affordable rent-a-car option and you may access the most advantageous solution in the fastest possible way.
Why rent with Yolcu360?
Thousands Brands and Locations
Search hundreds of car rental deals at once worldwide and reserve easily today like our 1 million customers!
Flexible Rentals
Free cancellations and change on ALL your bookings with the best customer service experience!
Award-Winning Customer Service
Yolcu360 is dedicated to providing award-winning customer service. We're ready to assist you 24/7 whatever your question is or wherever you are in the world.