Ankara Ostim Araç Kiralama
Ankara Ostim'den araç kiralamak için yolcu360.com rezervasyon modülünü hemen deneyebilirsiniz. En uygun fiyatlı Ostim kiralık araba seçeneğini bulduktan sonra uluslararası güvenlik sertifikalı ödeme sekmesi üzerinden dilerseniz kredi kartına taksitle de oto kiralama yapabilirsiniz.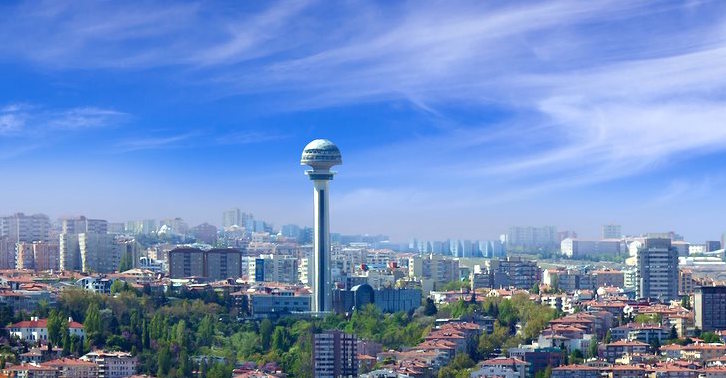 Ankara Ostim Araç Kiralama
Ayrıca planlarınız değişirse yine yolcu360.com güvencesiyle koşulsuz iptal yapabilirsiniz. Araç kiralamayı kolaylaştıran çözümler geliştirmek için çalışan sistemi mutlaka deneyimleyin. Peki, Ankara Ostim hakkında bilgiler neler? Ankara Ostim Hakkında Ostim, Ortadoğu Sanayi ve Ticaret Merkezi'dir. Büyük bir üretim alanı olarak da özetlenebilir. Depolar, üretim tesisleri ile şehrin en önemli ekonomi noktasıdır. İçinde çok enfes lezzetler sunan sanayi lokantalarının ve dürümcülerinin olduğu söylenen Ostim, "en iyi döner sanayide yenir" sözünün de kanıtı gibi. Ostim içinde çok sayıda firma, lokanta, ayak üstü dönerci, bir kaç otel ve araç kiralama firması var. Ankara Esenboğa Havalimanı araç kiralama seçenekleriyle Ostim'e yarım saatten kısa sürede ulaşabilirsiniz. Ankara Ostim'den Araba Kiralamanın En Avantajlı Yolu! En iyi fiyat garantisi ilkesiyle yola çıkan yolcu360.com, bu amaçla örneğin Ankara Ostim'den oto kiralama yapmak istediğinizde binlerce veriyi tek seferde karşılaştırır. Bu amaçla da ülke genelinde çok geniş bir veri ağına erişmek üzere sürekli iş geliştirme yapar. 60'tan fazla şehirdeki yüzlerde rent a car firmasının tüm araçlarını tek seferde tek web sayfasından sunar. yolcu360.com'un ödüllü misafir hizmetleri ile mutlaka tanışın.
Why rent with Yolcu360?
Thousands Brands and Locations
Search hundreds of car rental deals at once worldwide and reserve easily today like our 1 million customers!
Flexible Rentals
Free cancellations and change on ALL your bookings with the best customer service experience!
Award-Winning Customer Service
Yolcu360 is dedicated to providing award-winning customer service. We're ready to assist you 24/7 whatever your question is or wherever you are in the world.