Ankara Kecioren Rent a Car
Ankara Kecioren Rent a CarKeçiören is one of the largest cities of Turkey. The recorded history of Keçiören, the capital city of Ankara and the second largest district of our country, dates back to 1463. It was registered as residential settlement during the reign of Sultan Mehmet the Conqueror. Ever since, it has changed and developed. How to get to Keçiören? If you have arrived in the city by plane, you can rent a car at the Ankara Esenboğa Airport.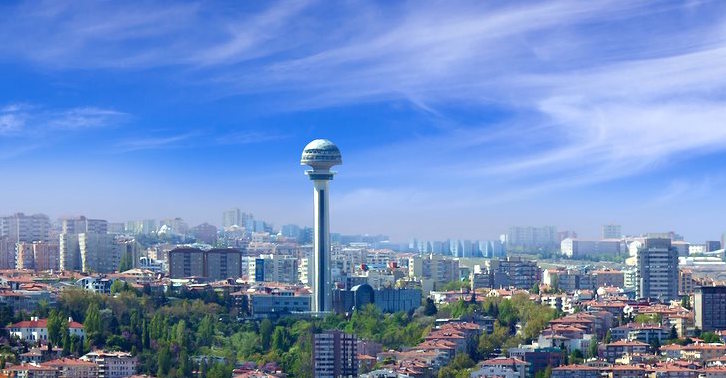 Rent a Car in Keçiören Ankara
Then, you can use the D140 highway, in the direction of Pursaklar. Once you drive past the Mülkiye Memorial Forest, take a turn at the Ankara belt highway. The distance of 22 kilometers will take about 20-25 minutes depending on the traffic. Even if you do not have your own car, you can rent a car and travel to Keçiören with the comfort of your own car. You can compare prices on yolcu360.com to find the best priced rental car in Ankara. Places to Visit in Keçiören If you are interested in history, particularly in the history of the Republic, you should definitely visit the former Ziraat Mektebi building, today known as the General Directorate of Meteorology Affairs, and the museum-room inside. In the room where Mustafa Kemal made preparations for the War of Independence, his personal items are exhibited. The room, preserved in the condition as used by Atatürk, is waiting for its visitors. When in Keçiören, you should definitely visit the Estergon Castle. Do not be amazed! This is not the original Estergon Castle, but a replica of it. The building was rebuilt in the form of the original castle. It now serves as the Turkish Cultural Center. The Keçiören Ethnography Museum, located on the first floor of the complex, is one of the important places to visit. The museum exhibits works of Seljuk period and late Ottoman period. At this museum, you can visit the decorations of traditional Henna Night Ceremonies, Circumcision Room, Turkish bath, Coffee Culture, Selamlık (the portion of a house reserved for men), Turkish Cuisine, Living Room, Daily Room, Copper Room, Dowry Room and others. If you want to have a great time alone with your family and in touch with the nature, you should visit Kartaltepe City Forest, the first and only recreation area of Keçiören. Covering an area of 4500m2, Keçiören City Forest will surely amaze you with its 2 fountain ponds, 23 meter artificial waterfall and 16-meter wooden suspension bridge. There are also areas where you can picnic and barbecue in the City Forest. With children playgrounds, hiking trails, artificial turf pitch, beach volleyball court and bicycle track, Kartaltepe City Forest is one of Ankara's most amazing parks where you can spend a nice day with your family. You should also add the Sea World built by Keçiören Municipality to your list. You can see 150 species of fish from the Pacific, Atlas and Indian Oceans, and Nile crocodiles, which will be quite an experience for you. Sea World is also the first and only aquarium that gives training in our country. There are many places where you can have breakfast in Keçiören, which will amaze you with its lively social life. There are also quite many restaurants where you can go for a dinner. Just set out to explore the flavour you are looking for in Keçiören you won't come back empty-handed.
Why rent with Yolcu360?
Thousands Brands and Locations
Search hundreds of car rental deals at once worldwide and reserve easily today like our 1 million customers!
Flexible Rentals
Free cancellations and change on ALL your bookings with the best customer service experience!
Award-Winning Customer Service
Yolcu360 is dedicated to providing award-winning customer service. We're ready to assist you 24/7 whatever your question is or wherever you are in the world.