Ankara Cayyolu Rent a Car
Ankara Çayyolu Araç Kiralama
Ankara'nın en popüler semtlerinden biri olan Cayyolu, eğlenmek, alışveriş yapmak, dinlenmek ya da tarihi keşif yapmak için tercih edilebilir. Ankara Çayyolu mahallesi, şehrin önemli alışveriş merkezlerine de çok yakın konumdadır. İş için ya da yakınlarınızı ziyaret etmek üzere Çayyolu'na geldiyseniz Çayyolu araç kiralama seçenekleriyle hem bölgeyi hem de tüm Ankara'yı keyifle gezebilir, seyahatinizi güzel anılarla sonlandırabilirsiniz.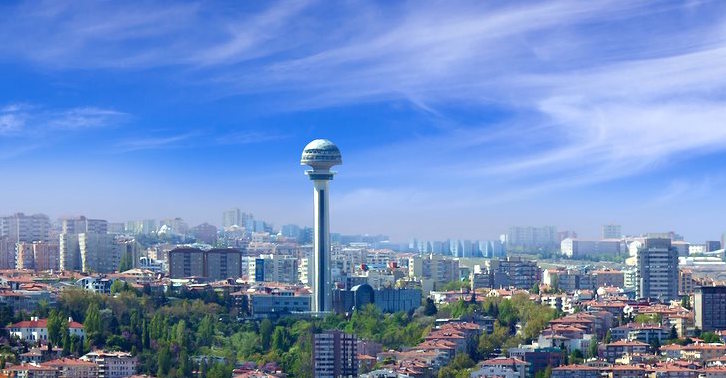 Ankara Çayyolu Araç Kiralama
Peki, Çayyolu'dan uygun fiyata kiralık araç nasıl bulunur? yolcu360.com sistemiyle Ankara Çayyolu kiralık oto seçeneklerine bakabilirsiniz. yolcu360.com, ülke genelinde pek çok rent a car şirketiyle işbirliği halindedir. Ülkenin en güvenilir rent a car şirketlerinin bölgedeki ofislerinin online rezervasyon modülüne anlık olarak erişim sağlayarak ziyaretçilerin en avantajlı çözüme en hızlı, en kolay ve en konforlu şekilde erişmesini sağlar. Çayyolu'da en ucuz kiralık araba alternatifi için yolcu360.com sistemi size en hızlı sonucu sunar. Ayrıca Çayyolu rent a car ihtiyacınız için yolcu360.com üzerinden kredi akrtına taksitle kiralama yapabilirsiniz. Planınız herhangi bir sebeple değiştiğinde de yine yolcu360 güvencesiyle koşulsuz iade hakkınızı kullanabilirsiniz.
Why rent with Yolcu360?
Thousands Brands and Locations
Search hundreds of car rental deals at once worldwide and reserve easily today like our 1 million customers!
Flexible Rentals
Free cancellations and change on ALL your bookings with the best customer service experience!
Award-Winning Customer Service
Yolcu360 is dedicated to providing award-winning customer service. We're ready to assist you 24/7 whatever your question is or wherever you are in the world.