Pick-Up Date
01.08

  -  

10:00
Drop-Off Date
04.08

  -  

10:00
Please do not worry if you have concerns about coronavirus. You can cancel your reservation until the last minute and get %100 of your money back.
Ankara - Cayyolu 
Car Rental Prices
Please wait while we find your ideal car at the best price…
We want you to be safe! Did you know France, Romania, and Italy rank as some of the worst conditions for drivers?
Location Info
Ankara Çayyolu
Ankara'nın en popüler semtlerinden biri olan Cayyolu, eğlenmek, alışveriş yapmak, dinlenmek ya da tarihi keşif yapmak için tercih edilebilir. Ankara Çayyolu mahallesi, şehrin önemli alışveriş merkezlerine de çok yakın konumdadır. İş için ya da yakınlarınızı ziyaret etmek üzere Çayyolu'na geldiyseniz Çayyolu araç kiralama seçenekleriyle hem bölgeyi hem de tüm Ankara'yı keyifle gezebilir, seyahatinizi güzel anılarla sonlandırabilirsiniz.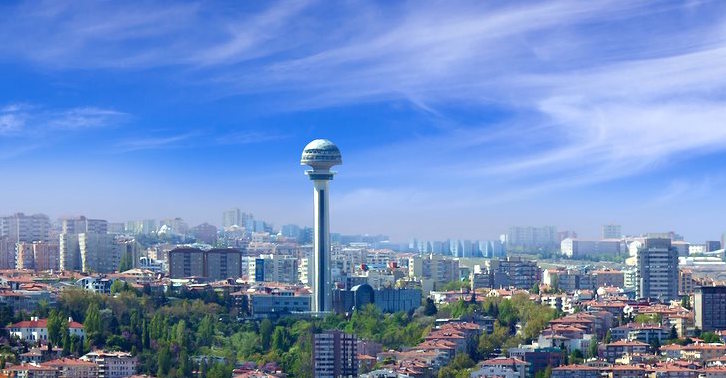 Ankara Çayyolu Araç Kiralama
Peki, Çayyolu'dan uygun fiyata kiralık araç nasıl bulunur? yolcu360.com sistemiyle Ankara Çayyolu kiralık oto seçeneklerine bakabilirsiniz. yolcu360.com, ülke genelinde pek çok rent a car şirketiyle işbirliği halindedir. Ülkenin en güvenilir rent a car şirketlerinin bölgedeki ofislerinin online rezervasyon modülüne anlık olarak erişim sağlayarak ziyaretçilerin en avantajlı çözüme en hızlı, en kolay ve en konforlu şekilde erişmesini sağlar. Çayyolu'da en ucuz kiralık araba alternatifi için yolcu360.com sistemi size en hızlı sonucu sunar. Ayrıca Çayyolu rent a car ihtiyacınız için yolcu360.com üzerinden kredi akrtına taksitle kiralama yapabilirsiniz. Planınız herhangi bir sebeple değiştiğinde de yine yolcu360 güvencesiyle koşulsuz iade hakkınızı kullanabilirsiniz.