Ankara Akyurt Rent a Car
Akyurt, with its is proximity to the center of Ankara (33 km) and the existence of Esenboga Airport, is one of the most agreeable districts of the capital and Central Anatolian region. After leaving Esenboga, you would arrive Akyurt in 20 minutes. Since it is installed on a spacious and flat land, it instantly provides a comfortable feeling. You may enjoy a cup of tea while watching the watch tower from Cumhuriyet Park so that you will relieve tiredness.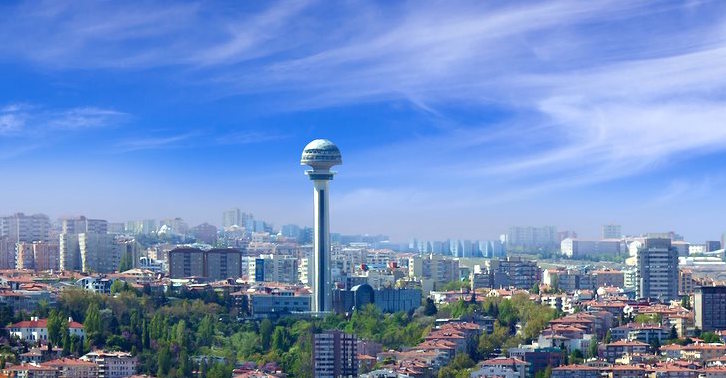 Rent a Car in Ankara Akyurt
If you would like to enjoy a nice breakfast, you can easily find a nice place here and you may visit the district center after the breakfast. We highly recommend that you visit Akyurt Cultural Center, in which the Culture Centre is located, Yildirim Park, famous for the small waterfalls and ponds, in which Ataturk Park is located with its artificial waterfall. The district's economy is mainly based on the agriculture and industry. Since it is very near to the Airport, the daily industrial population, which is mainly developed, is increasing to 50,000 persons. This is not something disturbing in Akyurt since it is a very spacious area. Observe history in Akyurt! If you didn't notice when coming from Esenboğa, you should go back and visit Balıkhisar Village and explore the historical artifacts displayed at the Höyüktepe and in front of the village mosque. As it is understood from these historical artifacts, the history of the settlement dates back to 3000 BC. These antiques and artifacts dating back to the Early Bronze Age exemplify the diversity of forms and decorations in ceramics, and adobe house model of the Anatolian architecture with a basement made of stone and adobe walls. Please don't ask the importance of this houses, it is really important for the art historians. Because the Anatolian adobe house model became extinct and these houses are very valuable because they represent the model. If you are an adventurous person and you would like to solve puzzles, you need to leave Balıkhisar and go to Elecik Village. The artifacts found in Kızıleşik tumulus, located within the boundaries of Elecik, are dispersed on the way to the village and the garden of the primary education school. The artifacts extracted from the architectural structure of the tomb date back to the 1st and 2nd Century M.S., the Roman period, and they provide many clues about the social life of that time. It can be a great pleasure for those who travel to Ankara, especially for children to find all of the artifacts and to examine them individually. The vineyards, which occupy a large space many centuries ago and which have been removed in time, are recently revived since they may be considered as the symbol of Akyurt. You can visit the vineyards, if you go during the suitable season, you can taste the delicious grapes. You just need to travel around and enjoy the beautiful air when you are so close to Ankara so that you would have nice memories to remember by observing these historical venues. By renting a car from Ankara Esenboğa Airport, you can effortlessly reach Akyurt. You can enjoy the town and have a good time. If you wish to rent a car from Akyurt you can quickly make a price comparison on yolcu360.com. yolcu360.com presents you the rental car options in Akyurt in minutes with a price comparison.
Why rent with Yolcu360?
Thousands Brands and Locations
Search hundreds of car rental deals at once worldwide and reserve easily today like our 1 million customers!
Flexible Rentals
Free cancellations and change on ALL your bookings with the best customer service experience!
Award-Winning Customer Service
Yolcu360 is dedicated to providing award-winning customer service. We're ready to assist you 24/7 whatever your question is or wherever you are in the world.