⏱:
5
dk
We want to start our article with the lines of Turgut Uyar. ""Eylül toparlandı gitti işte, Ekim filanda gider bu gidişle." ( September has already gone, October also goes as time goes.) Summer started and ended, September came and went, we did not understand. Time goes fast. We also saw that winter has come. We are already looking for places for winter resorts. In our opinion, skiing is the best activity in winter. That's why we wondered and found which are the most beautiful ski resorts.  By the traveller couple Merve and Furkan, The article of Turkey's best ski resorts are prepared by assesing the car rental options.
Winter break
In these days when we say goodbye to summer and hello to autumn, ski lovers have already started to make their holiday plans. They are not considered unfair either. Because, as we all know, the sooner you buy tickets, the cheaper you travel. If you are also a ski fan? If you want to make vacation plans in advance for Turkey's best ski resorts, there are also benefits to hurry. Or haven't you started planning your winter vacation yet?
You know, our country is one of the luckiest countries in terms of geography and season. We live in all seasons and enjoy all kinds of geography to your heart's content. The subject of our article we present the best ski resorts in ski resorts in Turkey actually an indicator of how lucky we are. It is certain that we have a very nice ski from each other on many points such as;  Bursa, Kayseri, Isparta, Izmit.
So, Which one should we prefer among the best ski centers in Turkey? Which one is the best? We have explained below which ski resorts are the most suitable for both master and novice skiers.
Ski Centers
Bursa Uludag Ski Center
When asked the best ski resorts in Turkey, which place comes to mind first, we wanted to start our text with a mountain known. Bursa Uludağ Ski Center is perhaps one of the most preferred ski centers with its proximity to big cities and its facilities.
It is almost impossible not to spend a pleasant time in Uludağ, which offers many options such as classic skiing, snowboarding and snowmobiling. There are also shops where first-time skiers and those who do not have a ski kit can rent them. Of course, the prices are much more expensive than other ski centers, since it is close to big cities and is highly preferred, let's not go without saying.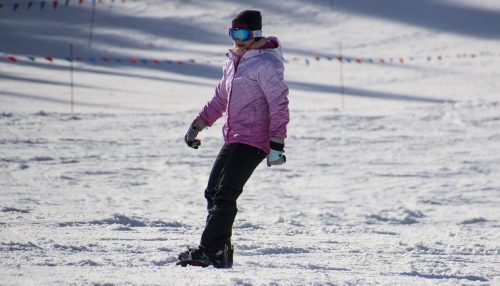 Uludağ cable car working hours: It works between 09:00 and 19:00 on weekdays and between 09:00 and 19:00 on weekends.
In 2019, the Uludağ cable car fee is 48 TL for a round trip and 35 TL for students.
Uludağ ski rental prices: SKIPASS Ski Tickets are used. With these tickets, you can buy 4-hour, full-day or 5-day tickets. 4-hour ticket price 90 TL, one-day SKIPASS 150 TL, 2-day SKIPASS 260 TL, 3-day SKIPASS 350 TL, 4-day SKIPASS 400 TL and 5-day SKIPASS 450 TL.
How to get to Uludag among the best ski resorts in Turkey? You can reach Uludağ in 40 minutes with Bursa Center car rental. Those who will depart from Istanbul can reach Istanbul Sabiha Gökçen Airport rental  car or by renting a car in Istanbul from the central districts by wandering around the bay, which is the first alternative, and after a 3.5-hour journey, which is 255 km.
List of ski centers in Turkey
Izmit Kartepe Ski Center
Kartepe, which is the closest ski resort to Istanbul, is a great daily route especially for Istanbulites. Kartepe, which is among the best ski resorts in Turkey, is not so expensive and it is close. We should definitely say that you should add Kartepe which is waiting for you with its nature, in your list. Kartepe has 4 separate tracks according to your experience. There are tracks available for everyone, from inexperienced to good skiers. There are also shops where you can rent ski equipment. We think that the beginners do not need to give thousands of liras and go and buy them.
Kayseri Erciyes Ski Center
Erciyes Ski Center is among  the best ski resorts of Turkey. Even though I do not have good memories about Erciyes here because my foot was injured, there is no point in defaming the ski center because this situation was entirely due to my inexperience.
Anyway, there are many different tracks according to the degree of difficulty in Kayseri Erciyes which is among the best ski slopes of Turkey's. There are tracks according to the ski level of everyone from beginner to master. Of course, the prices are more affordable than Uludağ and Kartepe. There are also shops for renting ski equipment and restaurants where you can have delicious meals when you are hungry.
The best ski resorts in Turkey
Erzurum Palandoken Ski Center
It is not close to the west of our country, but it is a ski center frequently visited by those living in the east, and even preferred by those living in the west for long ski holidays. Palandöken is one of the best ski resorts in Turkey. Located 10 minutes away from Erzurum city center, Palandöken ski center has 22 tracks. Attracting many tourists with its luxury hotels, Palandoken Ski Center hosts thousands of guests every year. Being suitable for skiing in a long time period such as December and May is one of the biggest factors in choosing.
Palandöken ski center prices for 2019, 1-day unlimited ski fee 75 TL, single 12 TL, 10 :65 TL, 25 :140 TL, 50 :230 TL, season pass 700 TL, night skiing fee 20 TL.
How many kilometers from Erzurum to Palandöken? You can reach Palandöken in about 15 minutes by taking advantage of Erzurum car rental opportunities. The distance between Erzurum Airport and Palandöken is 18 km.  you can reach Palandöken, which is within the scope of Turkey's best ski resorts, in 30 minute by Erzurum Airport car rental.
Isparta Davraz Ski Center
Although its name not much is heard,  Isparta Davraz Ski Resort is  among the best ski resorts in Turkey. Here, you will experience a more boutique skiing experience. The season is not too long, so it is a good idea to call and ask about the situation before you go. There are 13 tracks for beginner, intermediate and advanced skiers in the ski center. There is also a sled track for those who want to slide with sled. There are also cafes where you can spend time. So everything is thought out so that you can have a pleasant time.
How to go to Davraz? The distance between Isparta city center and Davraz is approximately 26 kilometers. By taking advantage of the Isparta car rental facilities, you can comfortably set out on the road to Davraz. If you are going to pass to Davraz via Isparta Airport, let us immediately state that the road distance is 50 kilometers. If you want to choose a fast and easy transportation option, you may want to take a look at Isparta Süleyman Demirel Airport car rental opportunities.