England is a very rich country in terms of souvenirs and shopping for them is a great way to bring home a piece of British culture. Traveling in the country and shopping at the same time is quite enjoyable. From traditional teapots and tea cups to collectible coins from different centuries, there's something for everyone on this list. You can surprise your loved ones with such gifts and you can save memories for yourself. These keepsakes are sure to provide lasting memories of your visit to England and will be cherished memories for years to come. Here are 16 best souvenirs items to look out for when shopping in England.
In order to enjoy shopping easily, you can take a look at Yolcu360 car rental options and rent a car within minutes.
Leather Goods From Northampton's Historic Tanneries
Northampton's historic tanneries offer a unique range of leather goods that are perfect souvenirs from England. Handcrafted and made with the finest quality materials, these items will make beautiful gifts or keepsakes to remember your visit to England. From handbags and wallets to passport holders and cosmetic bags, the variety of shapes, sizes and colors are sure to suit every taste. The traditional techniques used in making these leather items mean each piece has its own character and charm. With something for everyone, they present a perfect opportunity to capture a piece of English history that can be cherished for years to come.
Union Jack Themed Items
Union Jack themed items are the perfect souvenir to take away from your trip to England. From flags and pins to mugs, towels and other knick-knacks, these items offer a fun way to show your patriotism for the UK wherever you go. The bright colors of red, white and blue bring a sense of pride to those who display them in their home or wear them on their travels. They also make great gifts for friends and family back home, so they can join in the celebration too. Whether you're shopping for yourself or someone else, Union Jack themed items will always be a classic English souvenir that's sure to make an impression.
Kensington Palace Souvenirs
Kensington Palace souvenirs offer a special way to remember your visit to one of the most iconic royal residences in England. From mugs and tea towels featuring images of the palace itself, to jewelry and ornaments that depict the famous statues and gates surrounding the grounds, there's something for everyone. Many of these items also contain historical facts or figures of some of the most important people who have lived at Kensington Palace throughout its history. Plus, there are charming books available that tell stories about past royals which make great memories for visitors to take away with them. Whether you're looking for a meaningful souvenir or just something fun, Kensington Palace has plenty to choose from.
English China Mugs
English china mugs are a timeless souvenir to take away from your visit to England. From classic designs featuring the Union Jack, to intricate and ornate pieces with hand-painted floral motifs, there's an endless selection of mugs to choose from. Many of these mugs have been made by centuries-old family potteries, so you can be sure that each piece is one of a kind and has its own unique character. Whether you're looking for something contemporary or traditional, English china mugs make great gifts for friends and family back home and will be treasured for years to come. They also look beautiful on display when you return home; a reminder of your time in England with each cup of tea or coffee.
London Underground Memorabilia
London Underground memorabilia is an iconic way to remember your visit to one of the world's oldest and most extensive metro systems. From classic Underground signs and maps, to old tokens and posters, there's something for everyone. Whether you want a reminder of your journey through the city with a souvenir tube map, or a more decorative piece such as a bus sign that can be hung on your wall at home, you're sure to find something that pleases you. Moreover, many of these items have been made in traditional British workshops, so each piece will have its own unique character. Best of all, these souvenirs are the perfect way to commemorate trips taken around this great city!
Loose Tea Leaves
Loose tea leaves have a much richer flavor and higher quality than store-bought teabags. With loose leaf tea, the leaves are left to infuse in hot water for longer periods of time, allowing the flavors to fully develop and release their unique aromas. Additionally, loose leaf tea is generally fresher as it has been steeped earlier than pre-packaged varieties. Not only does this make the brewing process easier, but it also results in an unbeatable flavor that can be enjoyed in many different ways.
When selecting loose teas, select ones that appeal to your taste and don't be afraid to experiment with various blends. From traditional English Breakfast and Earl Grey teas to fruitier flavors like blueberry or raspberry, there's something for everyone when it comes to loose leaf tea varieties. Furthermore, each blend should always be prepared using fresh ingredients for maximum enjoyment. Ultimately, drinking loose leaf tea offers a more authentic experience than regular store-bought bags – so explore what's out there and try something new today!
Harry Potter Merch
Harry Potter merchandise is an ideal way for fans to show their devotion to the beloved franchise. From family board games and card sets to art prints and figurines, there are plenty of items to choose from when it comes to shopping for Harry Potter-themed products. If you're looking for something special for your home or an unforgettable gift for a fellow fan, here's a roundup of some of the best Harry Potter merch out there.
Hogwarts robes are always a great purchase, perfect for cosplay, movie marathons, or just lounging around! Each robe is made from quality materials with intricate embroidered designs on the chest and back. They come in various sizes too – making them suitable for kids and adults alike. For those seeking more subtle nods to the wizarding world, try out necklaces and earrings featuring symbols like wands, owls and snitches. Finally, don't forget collectible figures! From tiny keychains to large detailed figurines – there are so many wonderful options available when it comes to immortalizing your favorite characters in plastic form.
Overall, Harry Potter merchandise is an incredibly popular option when it comes to shopping around for gifts or decorating one's home. With so many different products available in every price range – including items such as books, mugs, t-shirts and even real-life broomsticks – there's something special for everyone who hopes to share in the magic of this iconic series.
Royal Family Merch
The British Royal Family is an enduring source of fascination to many people around the world. Whether you're an ardent follower of their activities or simply a fan of their elegant style, there's no denying that Royal Family merchandise has become a popular option for those looking for something special. From personalised mugs and t-shirts to commemorative coins and keychains, there are plenty of products out there to help satisfy any regal craving.
When shopping for Royal Family merchandise, look for items featuring iconic symbols like crowns and stars or traditional motifs such as thistles and roses. Aiming for something unique? Why not try a memorabilia box, which includes everything from badges and magnets to postcards and photograph prints, all showcasing some iconic moments from Royal engagements over the years. For fans of The Crown specifically, there is also a wide selection of products available, think cushion covers with regal quotes and phone cases adorned with British flags!
Sherlock Holmes Merch
Sherlock Holmes has been a beloved figure in literature and pop culture for over a century. So it's no surprise that fans across the world are always on the lookout for merchandise related to this iconic detective. From t-shirts and mugs featuring classic quotes to intricately detailed action figures, there is definitely an abundance of Sherlock Holmes-themed products out there to choose from!
Fans can also find more subtle nods to the character with items like cufflinks and wallets bearing recognisable symbols. Alternatively, if you're looking for something more eye-catching, try one of the many hats available. Each item is designed with a unique look – from deerstalkers to bowler hats– so you can pick the perfect accessory for any occasion! And don't forget about books either – many stores now offer compilations containing all four novels and fifty-six short stories written by Arthur Conan Doyle about Sherlock Holmes.
No matter what your tastes may be, there is sure to be something you would like when it comes to shopping around for Sherlock Holmes merchandise. With such an extensive selection available, every fan of this famous detective will surely find something they love!
Red Telephone Box Merch
The classic London red telephone box is a true symbol of British culture. Instantly recognisable with its bright red colour and striking design, this public telephone kiosk has been a part of the English landscape for almost a century. From replica models and keychains to framed prints and jigsaw puzzles, there is an abundance of products available inspired by these iconic structures.
Fans can also find apparel and accessories such as t-shirts, sweaters, bags and hats with cool designs that feature the famous red kiosks. Then, why not surprise someone with a unique gift like an old-fashioned telephone replica or stamps featuring pictures of these British landmarks? If you're looking for something truly special, why not treat yourself to a classic cast iron mailbox or payphone? These vintage pieces are sure to be a hit in any room, adding a distinctive touch of nostalgia to your decor. So if you're feeling inspired by the history of London red telephone boxes, now is the perfect time to start exploring some amazing merchandise!
Classic British Stamps And Postcards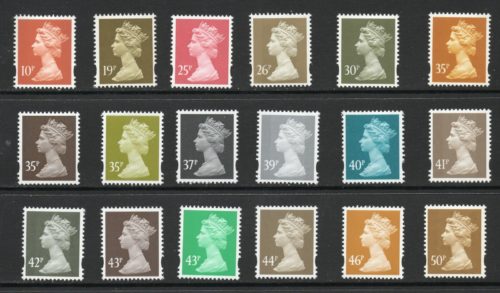 Classic British stamps and postcards are a great way to capture a little piece of history. These tiny works of art feature images that reflect the unique culture of Britain, from maritime scenes and ancient castles to artwork inspired by classic literature.
Postcard collectors can find vintage cards dating back over a hundred years, while contemporary designs offer a more modern take on the traditional themes. Stamps have also been in use since before the UK became one nation, with an incredible range of iconic images depicting monarchs, national monuments and landscapes. If you're looking for nostalgia or overlooked pieces of local history, take some time to explore these classic British stamps and postcards.
Ceramics Featuring Iconic British Figures
Ceramics featuring British figures are a wonderful way to show off your love for British culture and tradition. From majestic Queens and Kings to legendary literary heroes, there is an abundance of figures that can be immortalized in ceramic form.
You can find mugs, plates, bowls, teapots and more adorned with intricate illustrations of popular historical figures as well as beloved cartoon characters. In addition, there are pieces inspired by modern celebrities, letting you show off your favorite stars in the best way. From collector's items to everyday dinnerware, have a look at some of the beautiful ceramics available featuring iconic British figures. It's the best way to bring a little piece of British heritage into your home!
Umbrella
Over the centuries, British umbrella manufacturers have built a reputation for producing the best in the world, providing customers with a variety of pieces to suit all personalities and protect them from the worst weather. Umbrellas you can buy from a gift shop or supermarket are actually built to last, ensuring you don't need to change them again after a year of use. From classic black to fun and nice prints, there is a wide variety of designs to choose from when it comes to showing your love for Britain's signature accessory.
You can find umbrellas produced by some of the biggest fashion labels in the country as well as basic pieces made by local designers. There are also plenty of classic souvenirs available such as teacup-shaped umbrellas, umbrellas with intricate silver handles and hand-painted domed canopy designs.
Whatever your plan, sheltering from the rain or decorating a room, we recommend you take a look at the amazing umbrella products available in England.
Traditional English Sweets
Traditional English sweets are a great way to reminisce about classic childhood treats. From sugary iced gems and traditional stick-shaped toffees to old-fashioned boiled sweets, there's a delicious variety of flavors to choose from when it comes to enjoying traditional English sweets.
Fudge and candy sticks are always popular choices as are those classic gummies shaped like fruit, animals, and other shapes, so many people have fond memories of eating these in their youth. Then there are retro classics such as acid drops, sherbet lemons and pear drops that still remain firm favourites amongst sweet lovers across the country. Take some time out for a trip down memory lane and discover traditional English sweets,, you will like them.
Hand-Fashioned Homewares
Hand-fashioned homewares in England are a touch of elegance and charm for any home. From rustic pottery and ceramic pieces to delicate glassware and intricate carved wooden objects, each item is carefully crafted by an experienced artisan with attention to detail in mind.
These items are ideal for those who appreciate traditional artistry as many of these hand-fashioned homewares feature special designs that simply cannot be found elsewhere. Display cabinets filled with stunning spoons, teapots, mugs, and more provide a sense of nostalgia while antique furniture adds a special kind of opulence to any room.
No matter your style or preference, take a look at the selection of hand-fashioned homewares in England today!
Quaint Tea Towels Featuring Covent Garden Street Scenes
Quaint tea towels featuring Covent Garden street scenes add a bit of character and charm to any room. The colorful designs depict some of London's most iconic buildings and landmarks in an eye-catching way and are sure to bring back fond memories for those who have visited the area.
These nice pieces capture the fascinating atmosphere of the famous Covent Garden market which has been a popular destination for both locals and tourists. See what quaint tea towels featuring Covent Garden street scenes can do for your home, they make great gifts too!