If you're planning your next beach vacation, one of the best ways to get around is by renting a car. It provides convenience and flexibility throughout your trip, and it can often be cheaper than booking an excursion tour or public transportation passes. Moreover, renting a car means that you'll have access to far more locations than typical modes of transportation can provide. So, if you're headed towards the coast this summer, here are six reasons why rental cars make for charming travel companions.
Yolcu360 is with you on your beach vacation with its car rental options. Click now and rent your car within minutes!
Renting a Car Allows You to Explore the Local Area and See More
Exploring the local area on a beach vacation will help you create memories that last a lifetime. When you opt to rent a car, you'll gain the freedom to visit all the places around the area while still having an exciting beach experience. The chance to travel farther afield gives travelers an opportunity to learn and explore different types of sites such as wildlife sanctuaries and cultural venues, all easily accessed by car. Plus, with a rental, there's no need for public transport or walking long distances between stops, which can be cumbersome on vacation. With reliable transportation readily available, visitors can take in more of what the local area has to offer without having to worry about how they'll get there. Take advantage of renting a car and dive deeper into your beach vacation by unlocking new experiences while creating moments that will stay with you forever.
It is Much Easier to Pack Everything You Need for Your Trip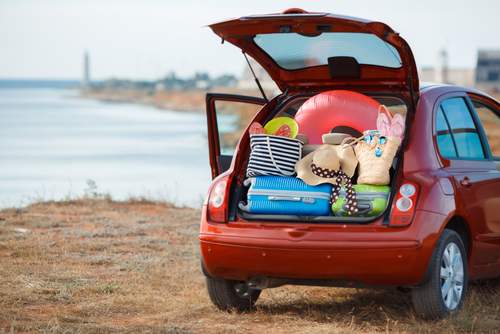 When you are planning a trip, packing can be an overwhelming challenge. If you are heading out for a weekend getaway or embarking on a longer trip, getting the items that you need crammed into your personal car becomes more difficult by the day. Fortunately, rental cars can offer travelers the extra space and features that they need to comfortably transport all their belongings. These cars usually come equipped with everything from additional storage bins to roof racks and even bike frames. With these resources at hand, it is easy to organize and consolidate items so that they fit neatly in the rental car. For larger items like skis or camping gear, you can enjoy opportunities like rooftop carriers and expandable compartment​s while still staying within budget. From coastal retreats to family road trips, utilizing a rental car makes it possible to take anything that you need without compromise.
You Can Find More Affordable Accommodations
Taking a road trip is the perfect way to explore new places and have the best travel experience. One of the best ways to travel for an extended period is to rent a car, as this allows you to make stops along the way without having to worry about transportation from one location to the other. It can also provide useful access to remote destinations that may not be accessible on public transportation. Another great benefit to renting a car is that it can effectively reduce costs associated with accommodation. Instead of booking hotels and Airbnbs, you can find free camping in incredible locations as well as discounts in some places when staying in a campervan or motorhome. Driving your own car gives you more freedom and flexibility while traveling, so take advantage of this opportunity!
Going With a Rental Car Means You Don't Have to Worry About Maintenance or Repairs
It can sometimes be hard to decide what means of transportation to choose. Going with a rental car is an excellent choice for your next journey, since you won't have to worry about maintenance or repairs, the rental company takes care of any potential issues. This option is great for people who prefer not to stress over having their own car serviced before the big trip. Not only that, but some rental cars come with additional conveniences like GPS or upgraded audio systems. Renting a car makes the journey even more stress-free and enjoyable for all involved.
Renting a Car Gives You the Freedom and Flexibility
Rental cars allows you to make the most of your vacation and experience your destination on your own terms. With the freedom and flexibility of renting a car, you can go at your own pace and visit all the places you want to see without having to worry about long wait times for public transportation or taxi availability. Additionally, when going on a longer vacation, it's much more cost effective than taking a cab everywhere. Without needing to worry about rentals or buses you're free to explore different parts of town that may not be easy to access through public transit – giving you an extra unique experience away from home. All in all, renting a car can be one of the best decisions you make when it comes to planning an amazing vacation.
You Can also Save Money
Renting a car can be a great way to save money in certain situations. For example, if you only need a car for a short period of time, it may be more cost-effective to rent one rather than buying a new or used car. Additionally, when you rent a car, you don't have to worry about the long-term maintenance costs that come with owning a car. It also allows you to save money on gas, as most rental companies offer fuel-efficient vehicles. You can also avoid paying for parking, as many rental companies have partnerships with parking garages or offer free parking at their rental locations.
Moreover, some rental companies offer discounts or promotions, especially if you book in advance or rent for an extended period. Another way to save money with renting a car is by avoiding the depreciation that comes with owning a car. When you buy a car, it immediately begins to lose value, but when you rent a car, you only pay for the time you use it. This means that you can save money by not having to pay for the decrease in value that comes with owning a car.