Do you know how to avoid back to school traffic? September is a period when traffic increase may occur with the back-to-school season. Both students and parents may need to do some strategic planning to cope with this intensity. Here are 8 tips for dealing with traffic during the back-to-school season.
While reading, don't forget to check out Yolcu360 car rental options!
Wake Up Early and Plan Your Way

Getting up early allows you to hit the road when traffic is less busy. This provides a more comfortable and stress-free travel experience. You can also save energy by using daylight more efficiently. Don't forget to use mobile applications to get information about traffic conditions and road works. Moreover, you'll have more time for a leisurely breakfast and a calm start to your day. Planning your trip can help you find alternative, less crowded routes. You can avoid traffic congestion by using alternative routes, especially outside school hours.
Use Public Transportation
Public transportation instead of individual vehicle use can reduce traffic. By taking the bus, tram or metro, you can contribute to the environment and waste less time in traffic. Additionally, public transportation is often an economical option and you can save on fuel costs. You can choose the most suitable trips by checking public transportation times and routes at the beginning of the season.
Research and Test Alternative Roads
Main roads can often be busy. Therefore, exploring and testing alternative routes in advance can save time. GPS apps can help you find routes with the least traffic. At the same time, quieter roads can also make your driving experience more relaxed and reduce your driving stress.
Travel with Before and After School Rush Hours in Mind
School opening and closing hours are the times when traffic density is at its highest. If you have a flexible schedule, choose to travel outside of these hours. Adjusting your working hours according to these busy hours may also be an alternative. Traffic during rush hour not only wastes time but also increases fuel consumption. By traveling outside these hours, you can save fuel and have a less stressful travel experience.
Choose Sustainable Methods Like Cycling or Walking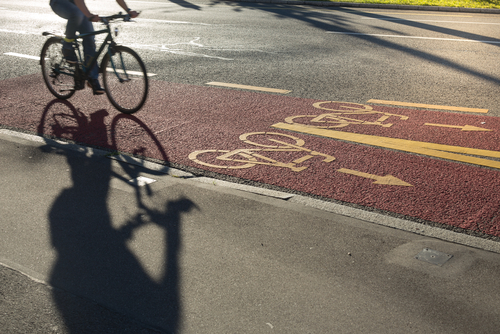 For short distances, cycling or walking can be a healthy and traffic-free alternative. Walking and cycling have many benefits for physical and mental health. By traveling with these methods, you can both contribute to your health and reduce traffic congestion. Sustainable methods of transport are environmentally friendly and a great way to increase your physical activity. Additionally, many schools and workplaces offer facilities such as designated parking areas for cyclists.
Try Carpooling
Carpooling is a cool way to cut down on the number of cars around schools. Check out which of your kid's friends live close by and chat with their parents about taking turns driving. This can save you both some cash and time, and the kids get to have a blast on the ride. Additionally, when you drop them off, it's best to pull up right in front of the school so they don't have to cross the street.
Consider Parking Issues Near Schools in Advance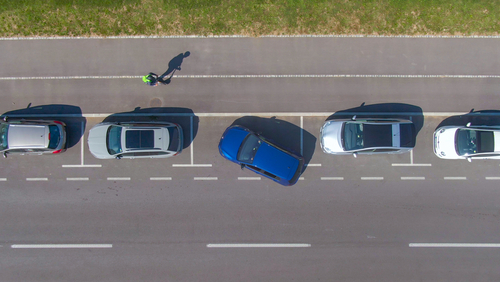 Parking is a major issue in most schools. Especially in big cities, narrow streets around schools may cause limited parking spaces. Therefore, it may be beneficial to leave a little earlier to find a place to park. If possible, consider parking further away from the school and continuing on foot. This will allow you to waste less time in traffic and reduce the traffic congestion around the school.
Allow Extra Time for Emergencies and Be Patient
Unexpected situations are always possible in traffic. Therefore, leaving a little earlier than you planned will prepare you for unexpected delays. A road closure, an accident, or other unexpected circumstances may take up your time. Therefore, taking extra time to arrive on time will save you from last-minute rush. At the same time, being patient and understanding about traffic delays will calm you and those around you.