Eskişehir: The Youngest and Most Livable City in Turkey . Eskişehir is undoubtedly the city where the young population in our country is the highest. Eskişehir travel guide and it is a modern city with the dynamism given by the youth and urban arrangement. According to many studies, Eskişehir is the city with the highest quality of life. Our traveling couple Merve and Furkan toured, saw and wrote the city for you by renting a car in Eskişehir.
Eskişehir is a modern and very beautiful place. The Porsuk Creek, which divides the city into two, gives a gentle Venetian atmosphere, and the iron bridges over the stream make you feel like you are in a completely different country. A traffic-free, stress-free living space. It is crowded but uncomplicated due to its large number of students.

Confusion is so minimal that you can imagine that bicycle is a means of transportation in this city. There is of course the advantage of being close to each other. In other words, Eskişehir is the perfect city for a city tour by bike. For this reason, we have created a very nice city route in Eskişehir travel guide.
Places to Visit in Eskişehir
You should start visiting the Porsuk Creek (Islands Region), which brings the Venetian air to Eskişehir, which cannot be a popular place due to its proximity to the big cities around it and the beauty of the environment. You should fall early in the morning and take a nice walk on the roads, by the stream. Then, you should have a delicious breakfast in the cafes lined up like pearls along the river.
You should take lots of photos on iron bridges. You can even take a gondola tour in Porsuk, a branch of the Sakarya River. You will feel like you are in a completely different country while doing these.
Monthly Car Rental Prices In Eskisehir | Rent A Car

There are many parks, squares and museums to visit in the city. They are all at close range to each other. The historical Odunpazarı Region is one of the most visited places in Eskişehir. At the same time, Odunpazarı is the oldest settlement in this area. Many mansions in the region have been restored and brought to tourism.
Eskişehir Travel Guide
There are usually those who perform and sell handicrafts and souvenirs in the mansions. Mansions are one of the most beautiful examples of Ottoman architecture. It seems unlikely that you will not lose yourself while strolling through the colorful houses and streets.
While you are in the Odunpazarı Region, you can visit the Wax Sculptures Museum, Atlıhan Handicraft Bazaar, Eti Archeology Museum and Contemporary Glass Arts Museum.
The Most Important Faith Centers in Turkey | Faith Tourism in Turkey

When you say Eskişehir, you should definitely see that fairy tale castle that comes to mind first and is very curious. Fairy Tale Castle is located in Sazova Park. This park is located on such a large area that it can take a lot of time to walk around. There are a few points you can stop by in Sazova Park.
The first of these is of course Fairy Tale Castle. When you look from the outside, you will feel yourself in a cartoon. You can also enter the Fairy Tale Castle, but we didn't visit it because it was very crowded. Try to coincide with a quieter time. Many areas such as Pirate Ship, Zoo, Esminyatürk, Japanese Garden, Underwater World, which are also located in Sazova Park, will attract the attention of you and your children.

During your Eskişehir trip, you should definitely visit places other than Odunpazarı and Sazova Park if you wish and if you have time. Taşbaşı Bazaar, 2 Eylül Street and Doktorlar Street are also streets where you can enjoy the city and shop. Although men may not like it very much, this information is vital for women.

What to Eat in Eskişehir?
Do not return without trying the most famous flavors of Eskişehir. You should definitely eat Balaban meatballs at Fahrettin Usta, Çibörek and Donas. Especially the ironing method of Balaban meatballs and good taste will attract you.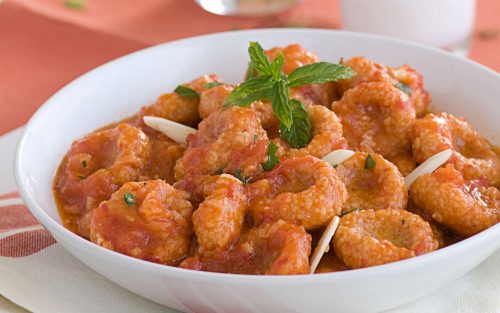 Editor's note: When you reach the center of Eskişehir, there are veteran halva makers making Met Halva right near the point where the Porsuk River boat tours depart. Do not pass by these halva makers without tasting Met Halva. Met Halva has a very special flavor that is a bit like a Cotton Candy and goes great with tea.

How to Get to Eskişehir?
The highway, which is one of the transportation routes to Eskişehir, is a very comfortable and fast transportation opportunity. You can easily reach Eskişehir from the İstanbul-Ankara highway. The journey takes approximately 3.5 hours. Those who will depart from İstanbul can consider options for car rental in İstanbul, and those who will depart from Ankara can consider options for car rental in Ankara. Apart from that, if you want to reach Eskişehir by different ways and still travel by car in the city, you can check the options for car rental in Eskişehir on Yolcu360 to rent a car in Eskişehir.