We prepared a joyous Bursa travel guide about what to eat in Bursa, how a Bursa travel itinerary has to be, what has to be seen and more. If you have no car for a Bursa, then rent a car now on Yolcu360.com. In order to find cheap Bursa rental car options, search with the location Bursa on the homepage of yolcu360.com and get results by comparing prices. Thanks to the Bursa rental car options, you can visit the city in a more comfortable way.
Bursa Travel Guide
Bursa, which is ranks fourth in Turkey's most populous cities with 3 million people, has been listed the 28th most liveable city in the world in 2016. Since it is the first capital of the Ottoman Empire it bears a richness of both history and culture, which makes it vivid in terms of tourism. Surely, the fact that it is a destination close to Istanbul and on the way to the Aegean region, made it more significant. Besides all this popularity, Bursa is one of Turkey's most essential industrial cities. It is even the capital of car lovers.
Trabzon Tour | Places to Visit in Trabzon
Information on Bursa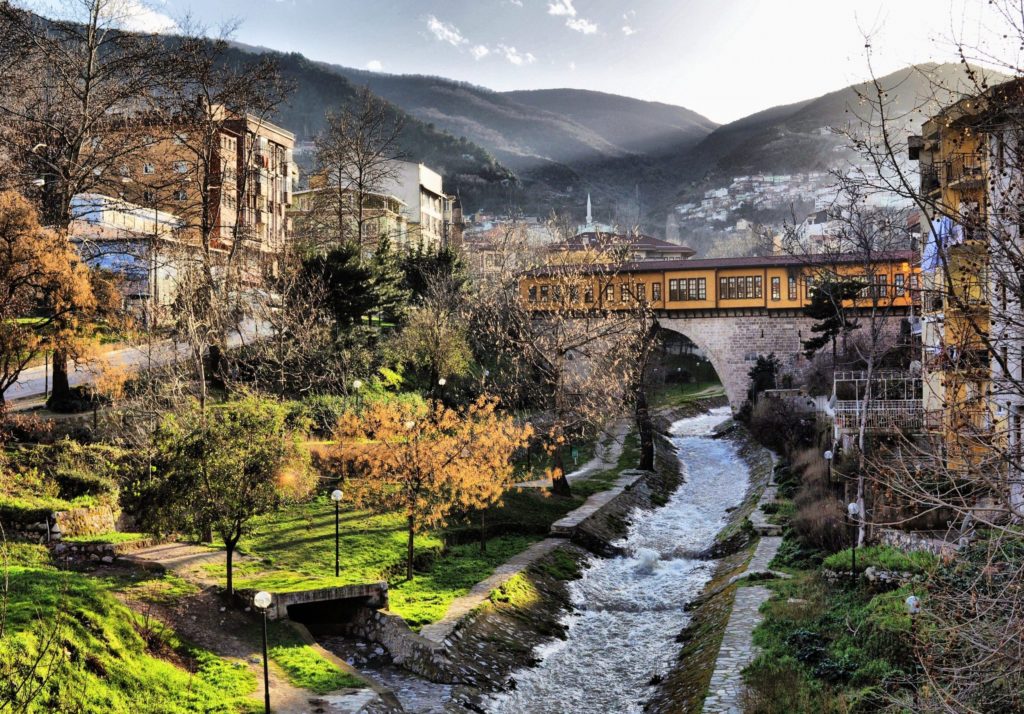 The first traces of humanity in Bursa date back 7,000 years ago. Besides these archaeological remnants of 4,000 B.C., there are also traces of settlement of around 700 B.C. This place which was mentioned by Homer under the name Mysia, is today thought to be Misebolu or Mise towns.
Even though a large number of people settled into this region in the many centuries, it derived its importance of today from the fact that it has been the Ottoman Empire's capital for many years. Bursa, which was surrounded by Osman Ghazi in 1307, could only be conquered in the year 1326 by Orhan Ghazi. Though many managing bodies were moved to Edirne at that time, the key importance of state administration bodies ended with Mehmed the Conqueror taking Istanbul in 1453.
Bursa Attractions
Bursa has tens of places to visit due to its historical and cultural heritage. The most prominent one of these, we believe, is the Grand Mosque of Bursa. This mosque was built by the Ottoman Sultan Bayezid I after the Battle of Nicopolis between 1396 and 1399. Later, we suggest visiting the Green Mosque. This mosque which was built by Mehmed I after the interregnum period, is one of Bursa's symbols.
Also, do not forget the Emir Sultan Mosque which was built actually in the 14th century but which was later wrecked and renewed in the 19th century. Its name comes from Emir Sultan who was a scholar from Bukhara and the son-in-law of Sultan Bayezid I. Apart from these, you must not leave the city before visiting the house which Mustafa Kemal Atatürk, Turkey's founder, started to use after his second visit to Bursa and which was built in the 19th century.
Furthermore, Uludağ, an entertainment center for thousands of people each winter, Aynali Bazaar which you can visit for shopping, Cumalıkızık which is listed in UNESCO's world heritage list and is carrying you to old times with its architecture, ambiance and atmosphere, are other places that have to be definitely seen.
What to eat in Bursa?
Bursa is identified with many dishes we all know and love and has a rich food culture.
Iskender Kebap, Inegöl meatballs which gained their name from a district of Bursa, Kemal Pasha dessert, candied chestnut are some of these tastes. Bursa is highly rich in terms of gastronomy.
What is Bursa famous for?
Bursa is primarily famous for its historical and cultural heritage structures such as the Grand Mosque of Bursa while it is also known for its unique richness in gastronomy.
Bursa and Transportation
While it is quite easy to reach Bursa by highway, it is also to visit it through ferries and airways thanks to the Yenişehir Airport.