Bazgiret Village is waiting for you with its magnificent nature. This village is known as the Alps of Turkey in the district of Artvin Şavşat. Do not say I saw the Eastern Black Sea Region without exploring this tour route! Our traveling writer Elif Omput has visited and wrote this hidden treasure of Artvin for you.
Bazgiret Village Travel Guide: A Little Georgia
Hello, dear nature lovers; I will introduce you to Bazgiret today. A few hours of travel behind mountains and roads will take you back maybe 50 or 100 years and you will have traveled in history. Bazgiret Village is one of the Cittaslow towns in Turkey. Its real name is Maden Köy. But you know I like to call such special places with their original names.
Bazgiret is one of the Georgian villages on the border with Turkey and Georgia. What makes it so special and endemic is that it still maintains its traditions and customs, without being affected by geography or anything. My story of meeting Bazgiret starts like this. First of all, I met Aunt Tenzile on the social media accounts of my dear friend Soner Kara, a photographer from Artvin. Those lines on Aunt Tenzile's face are the kind that cause heartache and deep silence.
I don't even know how to describe those untouched households of Bazgiret in words. This village, which has 74 households, consists of 5 neighborhoods. These are Aşağı, Yukarı, Gamaşet, Kaçkar and Nakanuar neighborhoods. While most of the households are concentrated in the Aşağı and Yukarı neighborhoods, no one has lived in Nakanuar since 1985. According to estimates, the first settlement in Bazgiret started 1000 years ago, but there is no exact information in the sources. Of course, winters were harsh and long in this village, which is covered with rocks and forests on three sides.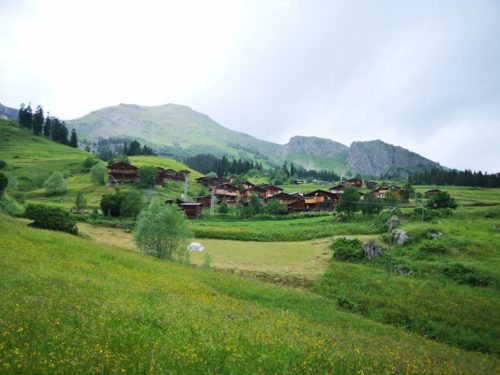 Bazgiret Village, located in the east of Karçal Mountains, on the foothills of Cancır Plateau, and fed by the creek that originates from the 2500 altitude Kotela Mountain. There is also a region called İmerhev. The population of the village is 250 people on average and around 500 people visiting during the summer months.
Where is Bazgiret Village and How to Get There?
The village is connected to Şavşat district of Artvin province. This village is also 27 kilometers away from the district center. The most logical option is to rent a car suitable for the land and start the road. You can get offers to rent a car in Artvin from Yolcu360. For those coming to the region by airway, it is best to take a look at the options to rent a car at Trabzon Airport. In order to reach Bazgiret at 1900 altitude, you continue on the Şartul direction on the Artvin – Şavşat road before reaching Şavşat and pass the villages of Meydancık, Rabat and Çağlayan respectively.
Bazgiret makes its living from agriculture and animal husbandry. Potatoes and corn are cultivated in the village. The climate of eastern Anatolia is observed in the region where it is located. There are 5 waterfalls you can visit in the village. Also, if you like to visit high plateaus and regions in summer like me, I say don't miss the Mariyoba festivals that have been held since 1970. This festival, which is held in the second week of August every year, will delight you with more.
Finally, if you are really lucky, you will meet with an accordion from which Caucasian melodies are heard in this village, which is reminiscent of the villages of Switzerland behind the mountains. Love you all from the Alps of Heidi's in Turkey. The traveling girl says; stay with nature, stay in nature.
Must See Hot Springs / Routes where travel and health intersect