For those who love to travel, artificial intelligence can be a tremendous convenience. Artificial intelligence is a system focused on creating smart machines capable of performing tasks requiring human intelligence. This new system, abbreviated as AI, has been developed for 20 years. It is known that the next century will also be shaped by this. Because artificial intelligence can perform tasks that require human intelligence much faster than humans.
AI's passing medical exams, writing doctoral theses, offering solutions to health problems, quickly answering legal questions, and writing content at high speed are both inspiring and frightening. Putting aside the fear of "it will take our jobs", it is possible to do certain operations faster and more efficiently with this advanced complex structure. For example, you can reach diet list options for exactly the daily calorie amount you want in a few minutes. You can complete presentations that you spend a large part of the day preparing much faster. You can also prepare a travel plan that perfectly suits your budget and desires.
You can check out Yolcu360's rental car options to easily rent a car in hundreds of locations, thousands of brands and models in domestic and abroad!
Travel with Artificial Intelligence
The limits of artificial intelligence and what it can do are being discussed in the travel industry as well. Although there are different opinions on the subject, the positive or negative effects of artificial intelligence on the travel industry are not yet clear. The travel industry is facing challenges in providing personalized travel experiences, improving customer service, and transportation and logistics planning. Some tourism experts approach artificial intelligence with suspicion and anxiety, while others think that artificial intelligence will help transform the sector by providing benefits such as identifying customer needs and creating service interfaces. So, how is artificial intelligence transforming or will transform the travel industry?
Intelligent Routes in Logistics and Transportation
Thanks to artificial intelligence algorithms, fuel costs can be reduced and travel times can be minimized by determining the most efficient routes in airlines, passenger and logistics ships. On the other hand, autonomous cars known as robot or driverless cars are becoming widespread in the travel industry. These vehicles provide safe and efficient travel opportunities and improve travel experiences by preventing delays.
Travel Planning and Reservation with Artificial Intelligence Support
Artificial intelligence can provide personalized recommendations based on travelers' previous travel experiences; it can make travelers' travel experiences personalized according to their budgets and preferences. It can also analyze a lot of data such as personalized flight programs, tourist places to visit, and hotel prices.
Artificial Intelligence Supported Customer Services
Artificial intelligence has also started to transform the customer service experience in the travel industry. Thanks to smart virtual assistants, travelers can receive support 24/7 from anywhere in the world. Virtual assistants also take customers' requests, complaints, and make travel arrangements, and can provide translation support for travelers with language problems.
Enhanced Travel Experience with Augmented Reality
Virtual tour guiding or creating new routes based on a traveler's previous travel experiences are possible with artificial intelligence. In addition, with augmented reality, travelers can experience a city and tourist place more comfortably using their smartphones.
AI Applications and Websites That Will Come In Handy On Your Travels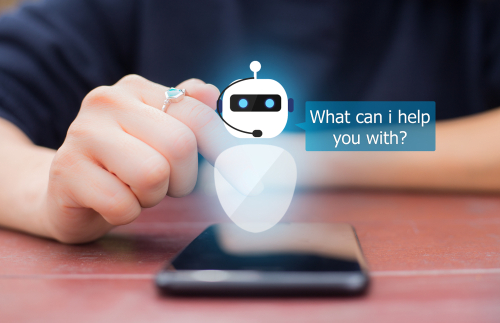 Artificial intelligence travel applications have started to emerge to meet the expectations of individuals in the tourism sector. Let's take a look at these applications together:
Trip Planner
Trip Planner is a technology that continues to develop and helps travelers plan their days more efficiently. The application uses artificial intelligence to recommend places to visit, restaurants to eat, and shopping malls based on user preferences.
Bing AI
Bing AI is among the best chatbots available today. Microsoft made a significant investment in Open AI, the creator of ChatGPT. This new artificial intelligence model integrated into Bing became more powerful than ChatGPT. With Bing, you can write emails, create travel plans for holidays, and prepare for job interviews. Bing also allows users to access the websites they reference by citing all sources. Furthermore, Bing can adapt according to the user's current website by understanding it.
Roam Around
Roam Around makes travel planning easier using artificial intelligence technology. It analyzes user travel preferences and provides recommendations from travel routes, accommodation options, restaurant choices to places to visit. The app also offers privileges to the user during the trip through its location-based feature. It eases the travel experience by showing museums, restaurants, and places to visit at the user's current location. Roam Around provides information about the cities you travel to in advance, allowing you to learn about the local food culture or upcoming festivals.
Vacay Chatbot
This is another artificial intelligence technology that allows users to personalize their travel plans. By chatting with users using its natural language processing feature, it strives to offer the best travel experience. With the Vacay Chatbot, you can determine travel routes, flight and car rental options, and accommodation alternatives. The application also provides users with information about travel insurance, local weather, or passport – visa procedures.
Roamr
The primary goal of Roamr's artificial intelligence technology is to facilitate the user's travel planning process. For this, it offers three services: detailed daily trips, pictures for all locations and activities, and a map view for each trip. When you start using Roamr, the application will ask for your destination. For example, it asks you to determine your travel dates and your travel style. It presents you with alternatives such as Adventure, Romantic, Nature, Relaxing within a few seconds. As you review activities, map locations are automatically updated. You can also access photos from Google about the location. Finally, Roamr provides weather forecasts for your travel dates and a currency conversion feature.
iplan.ai
iplan.ai is a practical artificial intelligence application that saves users time during the travel planning process. The application has many options. Users can find the opportunity to discover places they have never seen before by filtering the most suitable options for themselves.
The application takes into consideration what the users can do, where they can stay, and what kind of food they can eat in the regions and cities they choose. Thanks to a series of filtering features it offers, users can plan a trip according to their budgets, travel styles, and areas of interest.
Curiosio
Curiosio is an artificial intelligence travel planning website that offers detailed travel guides especially for European cities. The site's travel guides use information from many different sources. These sources include comments from travelers, travel blogs, and information from travel agencies. Curiosio analyzes this information and creates a custom travel program for the user. The application uses some tools to make travel experiences more interactive. Users can access maps and photos of the places they visit.
ChatGPT
Although ChatGPT does not have a specific artificial intelligence application for travel planning, it can assist you with a broad range of topics, including travel. If you're planning a trip, tell your goals and preferences to ChatGPT. The application will prepare the best experience for you.
ChatGPT also provides traveler reviews and travel guides to its users. It can offer suitable budget options and inform you about activities you can do in the regions you choose.
There is much more to travel planning than flight and accommodation options. In conclusion, it is a fact that artificial intelligence has revolutionized the travel industry. No matter the purpose, every journey adds a different meaning to the individual. Travelers using artificial intelligence technologies benefit from these virtual services, saving both time and budget.
There are some concerns about the use of artificial intelligence in the industry. Taking these concerns into account and taking necessary precautions is of importance for the ethical and transparent use of artificial intelligence. For example, one of the concerns about the use of artificial intelligence in the travel industry is data privacy and security. The protection of passport or credit card information provided by users, and the protection of this information against data breaches and cyber attacks, is of vital importance.